There have been many rumors regarding the castings of the upcoming Justice League of America movie, but at least some of these rumors can be put to rest because a few of the main superheroes have been officially casted.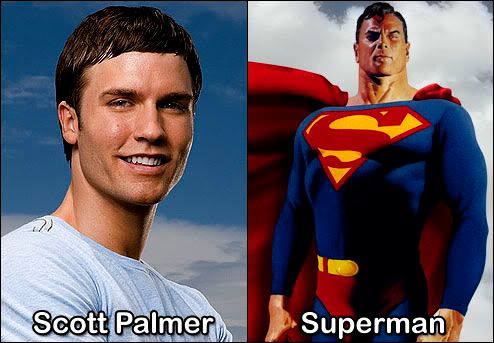 Scott Palmer (Descent, Music & Lyrics) will play the man of steel, Superman, also known as Clark Kent.
Australian supermodel Megan Gale (
Stealth
,
Stregati Dalla Luna
) will be playing Amazon Princess Diana of Themyscira, also known as Wonder Woman. She's got nude pictures on her calendar. Google away!
Rapper turned actor, Common (
Smokin' Aces
,
American Gangster
), will play John Stewart, also known as the Green Lantern.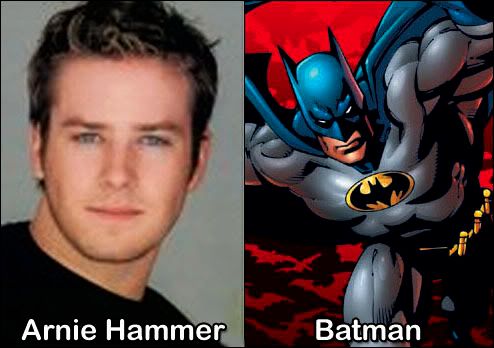 Arnie Hammer (
Flicka
,
Blackout
) will play the Dark Knight, Batman, also known as Bruce Wayne.
Adam Brody (
Mr. & Mrs. Smith
,
American Pie 2
) will play the speedy Wally West, also known as The Flash.

I'm not sure this movie is a good idea because too many characters at once is always a recipe for disaster. Remember Street Fighter and Mortal Kombat: Annihilation? Exactly. It has a 2010 release date so there's still time to work on it. Hopefully it won't suck pig balls.