Isn't Terry Bogard supposed to be a bad-ass street fighter? This guy on the left looks more like a beggar. He got the colors of his costume right, even the Fatal Fury baseball cap, but everything else is hilariously bad. I'll look at this picture every time feel a bit down to regain my confidence.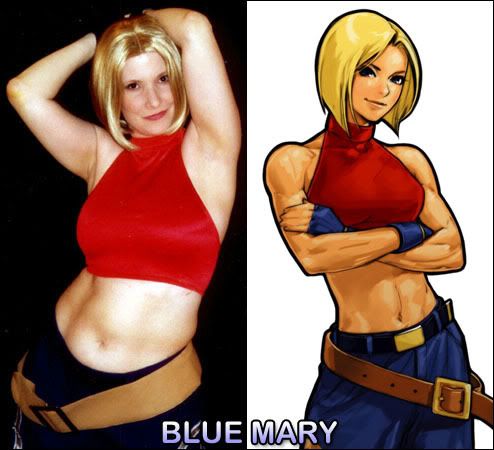 Blue Mary is hot, but this broad is, um, not as hot. I mean, she's a sexy MILF, but she's either pregnant with twins or already had a baby like 3 minutes ago. Look how tight Blue Mary looks on the right. It's tough for any mature woman to look that good. She still gets credit for trying. You go, girl!
I've got mixed feeling about this Andy Bogard cosplay. The costume is pretty awesome and the guy sort of looks like him, but at first I didn't know if it was a guy or a girl. Sorry dude, I guess you're just too pretty. Overall it's a pretty sweet imitation of Andy in one of his King of Fighters outfit, right down to his winning stance.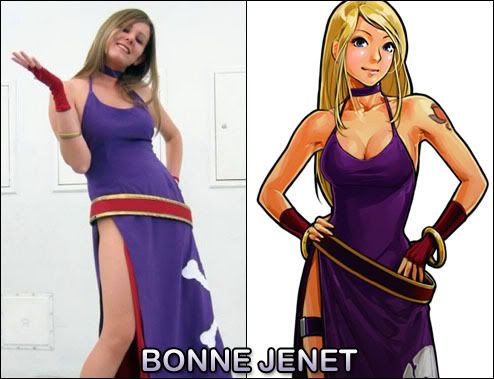 Bonne Jenet is not as well-known as Mai Shiranui or Blue Mary, but she's still part of the
Fatal Fury
family. This chick looks great in her outfit. There's nothing wrong with her costume, except maybe that there's not enough cleavage exposure. I love Bonne and I'm glad someone did her justice.