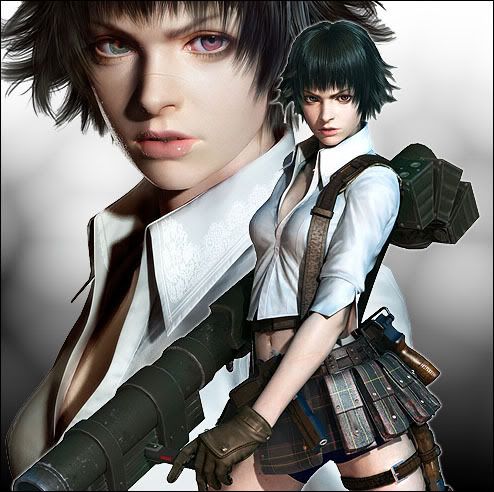 Lady is one of the few human characters from the Devil May Cry saga. She was introduced in Devil May Cry 3: Dante's Awakening, which chronologically is the first game of the series. Her real name is Mary, given to her by her father, Arkham, but when he murdered her mother she changed it to Lady. I guess it's understandable.

She is a weapons expert, as well as being skilled in acrobatics. Her weapon of choice is the Kalina Ann, a customized missile launcher. She has differently-colored eyes, just like her father, but this was never a big issue in the story. Lady is a devil hunter, like Dante, but she didn't trust him when they first met and even attacked him. They eventually teamed up during the game's ending.

The shitty Devil May Cry anime series featured Lady as a friend of Dante who's constantly asking him to pay past debts. Fans of her will be happy to know she'll be back in Devil May Cry 4, and looks hotter than ever.