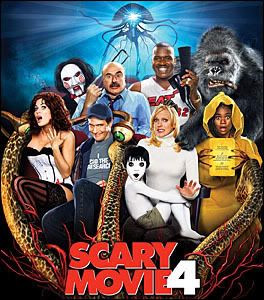 Starring:
Anna Faris, Craig Bierko, Regina Hall, Bill Pullman, Leslie Nielsen, Anthony Anderson, Carmen Electra, Chris Elliott, Shaquille O'Neil, Phil McGraw

Director:
David Zucker (Airplane, Top Secret)

MPAA Rating:
PG-13 for crude and sexual humor throughout, some comic violence and language.

Release Date:
April 2006

My Two Cents:
Coming up just a little short of being the funniest Scary Movie, part 4 delivers the laughs and insanity expected of the series. The world has been invaded by aliens and only by solving the murder of a little Japanese boy can peace be restored. That doesn't make any sense, and that's how I like it.

Anna Faris returns to play Cindy Campbell, the lovable but dumb blonde who gets herself in all kinds of trouble. She's joined by Regina Hall who once again plays Cindy's fried Brenda Meeks, and series newcomer Craig Bierko, who basically plays Tom Cruise. Most of the movie revolves around making fun of War of the World, but they also ridicule other movies like Saw, Fahrenheit 9/11, The Village, Brokeback Mountain, The Grudge, Million Dollar Baby and Hustle & Flow.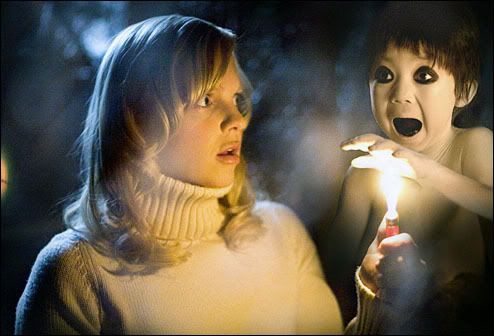 The special effects of the tripods are surprisingly good, as are all the sets that mimic the movies they spoof. The bathroom from Saw looks identical, as well as the Japanese house from The Grudge. Great stuff.

It doesn't matter if you didn't like the previous movies of the series, or haven't watched them yet because you can enjoy Scary Movie 4 on its own. Just make sure to watch at least some of the movies being spoofed to better appreciate the comedy and over-acting.

Score: