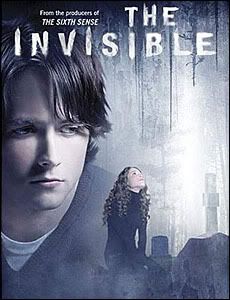 Starring:
Justin Chatwin, Margarita Levieva, Marcia Gay Harden, Chris Marquette, Alex O'Loughlin, Callum Keith Rennie

Director:
David S. Goyer (Blade: Trinity)

MPAA Rating:
PG-13 for violence, criminality, sensuality and language.

Release Date:
April 2007

Synopsis:
When high school student Nick Powell is brutally attacked and left for dead, he regains consciousness only to discover that he's invisible to everyone. This mystery explores the elusive place between the world of the living and the land of the dead.

My Two Cents:
If you saw the trailer you pretty much know everything that's going to happen, so it kind of sucks that it takes so damn long for Nick (Justin Chatwin) to die. You're introduced to his mother, his High School buddies, and the overall suckage that is being a teenager for what seems like an eternity. As soon as he gets the shit beat out of him and is left for dead it becomes interesting and doesn't let go till it's over.

I was under the impression that once Nick was killed he had to solve his murder, by finding clues and finding a way to communicate with the living, but nope, this doesn't happen. That's because he realizes he's dead very early on, and he knows exactly who killed him and how. The real problem is making people know he's not really dead, but dying, so they better find his body and take him to a hospital before he really dies.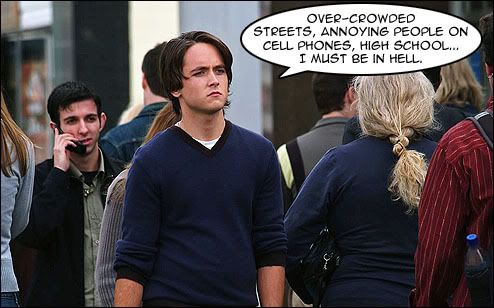 As if being brutally beaten and almost killed wasn't enough, the only person who can hear him is the woman who did this to him. She's a very troubled teen criminal that doesn't give a shit about anyone, except her little brother. Her caring for him is the only sign that she's human and has at least a little heart. In the later half of the movie Nick sort of end up liking her, but it's just wrong and depressing to know she's such a piece of trash and is the only one who can save him.

Maybe it's a bit predictable, but Justin's acting was pretty good. He carries almost the whole movie by himself, as you care very little about anyone else. It's interesting to think people who have near-death experiences can exit their bodies and walk around, and then remember everything when they return to their bodies. It was fun watching Nick spy on his mom, his friends, and his attackers. You are left with a bit of a bad taste in your mouth when the movie ends, but it really couldn't have ended any other way.

Score: